Weed control with WATER
KECKEX is the specialist when it comes to environmentally friendly weed control.
With the hot water steam method, an optimal result is achieved. Chemical-free.
Whether individual control by hand or as area control with a carrier vehicle.
We offer solutions ranging from small devices for home maintenance to professional applications in the municipal sector.
Sale, service, rental
Ask for more information here!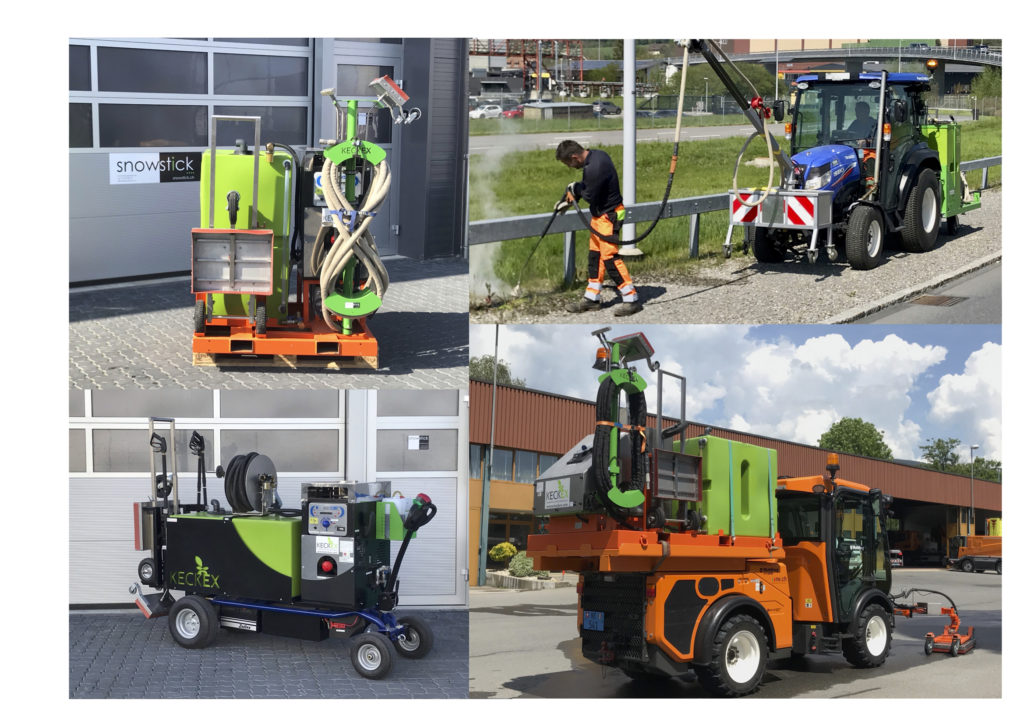 Check our videos: Keckex