A complete offer, around the theme of placing snow pegs:
Automatically place (and pick up) snow stakes at the touch of a button :
The ingenious automatic setting and collecting machine: efficient, safe, practical!
50 to 100 posts per hour, post diameters from Ø15mm to 40mm, 50mm optional.

Setting snow poles by hand:
PBS 900 snow stake drilling machine
Drill the hole with the machine, insert the rod by hand.
For stakes from Ø50 to 250mm, optional: weed brush instead of drilling/driving.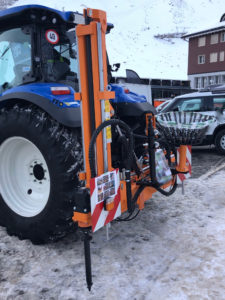 Motorised pile driver
With the motorised pile driver the snow stake (wood, min. Ø50mm recommended) you place the stake directly into the ground.
Standard width: for 50 to Ø78mm, optional up to 107mm. This tool replaces a hammer.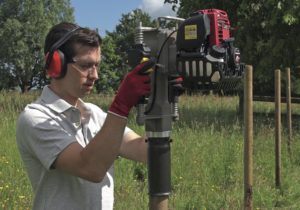 Please contact us for more information!