Weed control with water!
We are specialised in ecological weed control.
With the steam and/or hot water method, an optimal result is achieved! Without chemicals.
Whether it is an individual treatment by hand or an area treatment with a carrier vehicle with a special trolley.
We offer you solutions for the maintenance of buildings up to professional use in the municipal sector.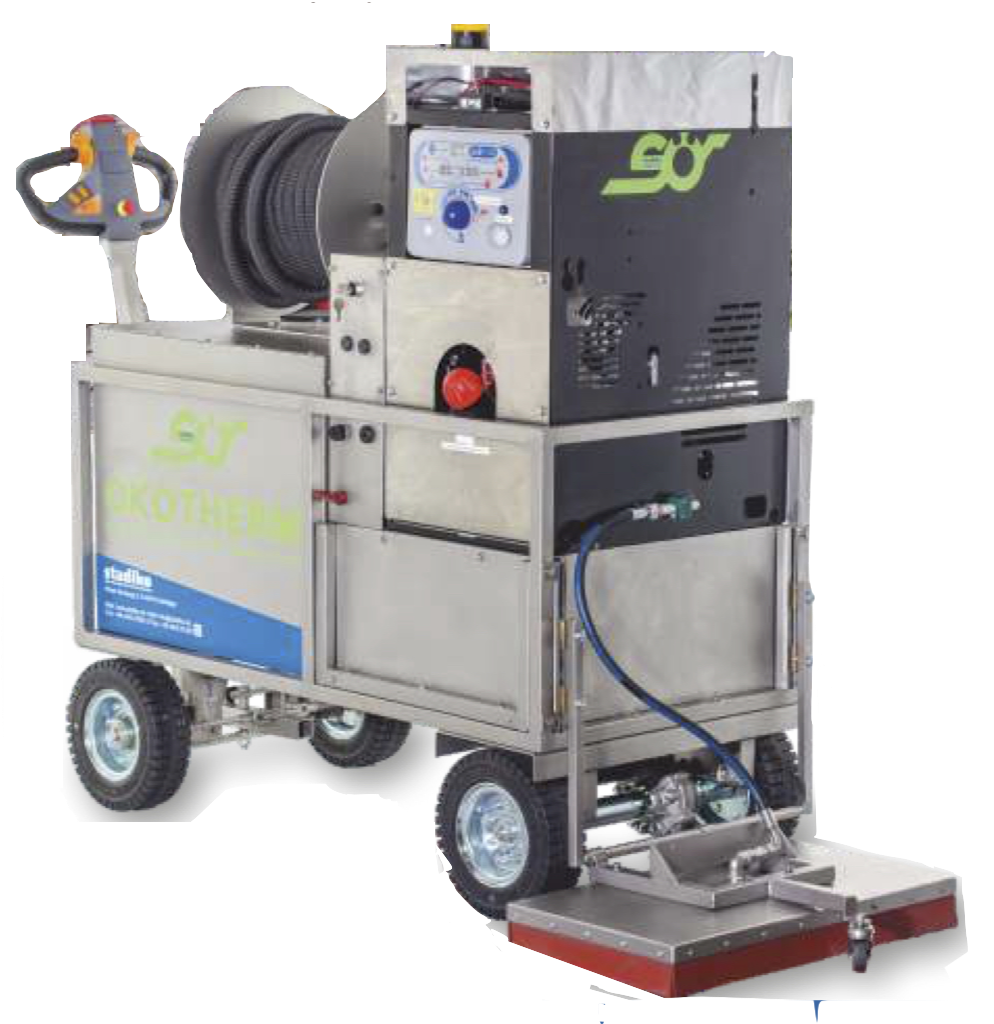 Fiedler water technology – state of the art.
Weeding, spraying, power washing, scrubbing – one product.
Available for testing, renting or buying: the new FLEXIGO from Aebi-Schmidt for weed-control & high pressure washing!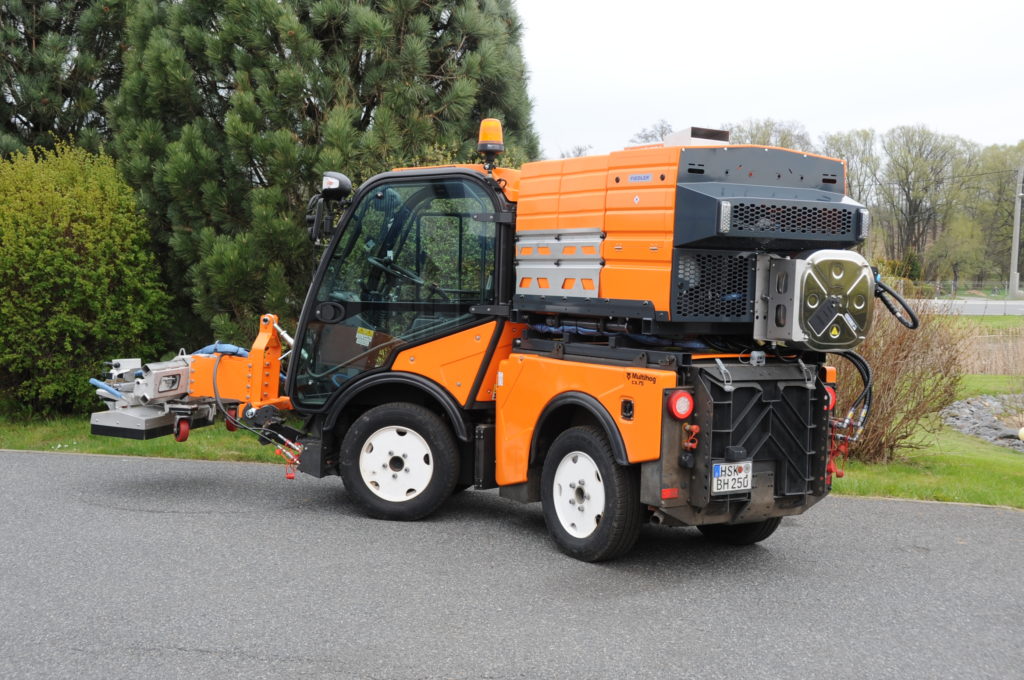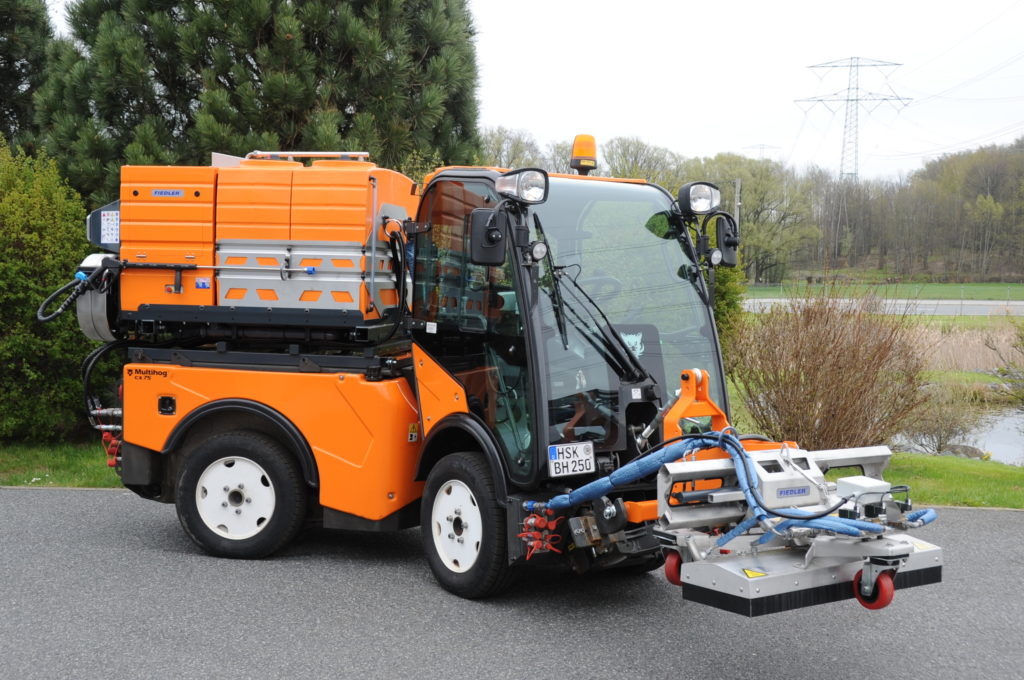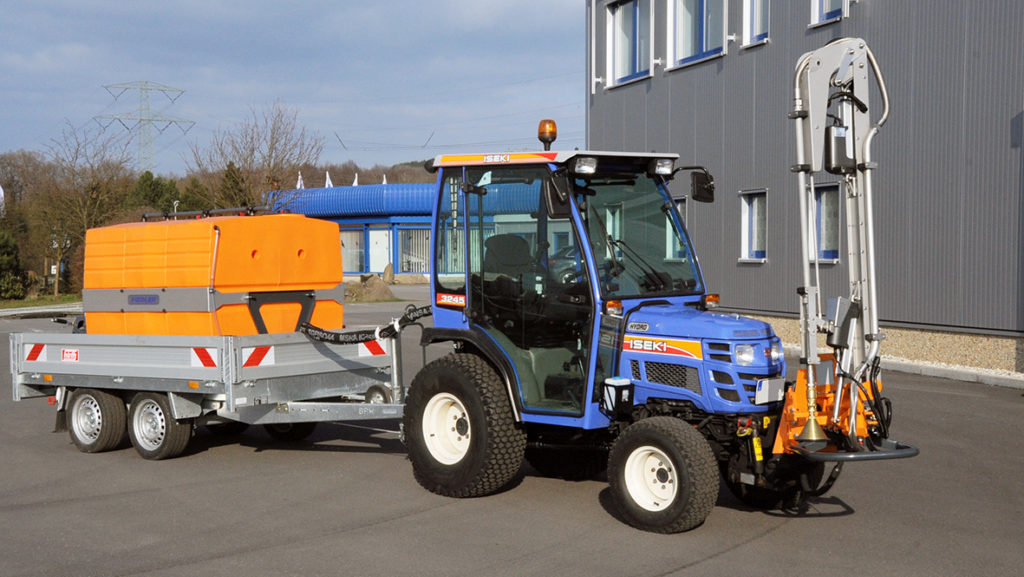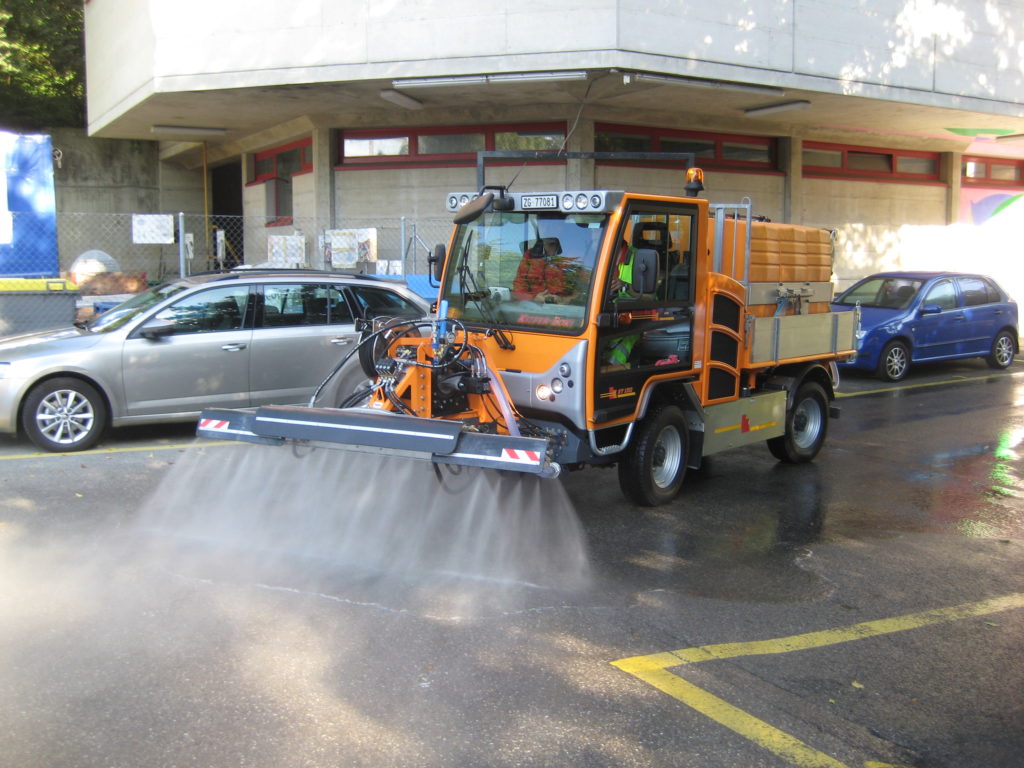 Fiedler's product range is incredibly diverse.
For example, a new electric watering/working arm. This opens up completely new possibilities for repetitive work with precise repeatability.
Ask for the water products catalogue or visit the website of Fiedler.
Sales Service Rental